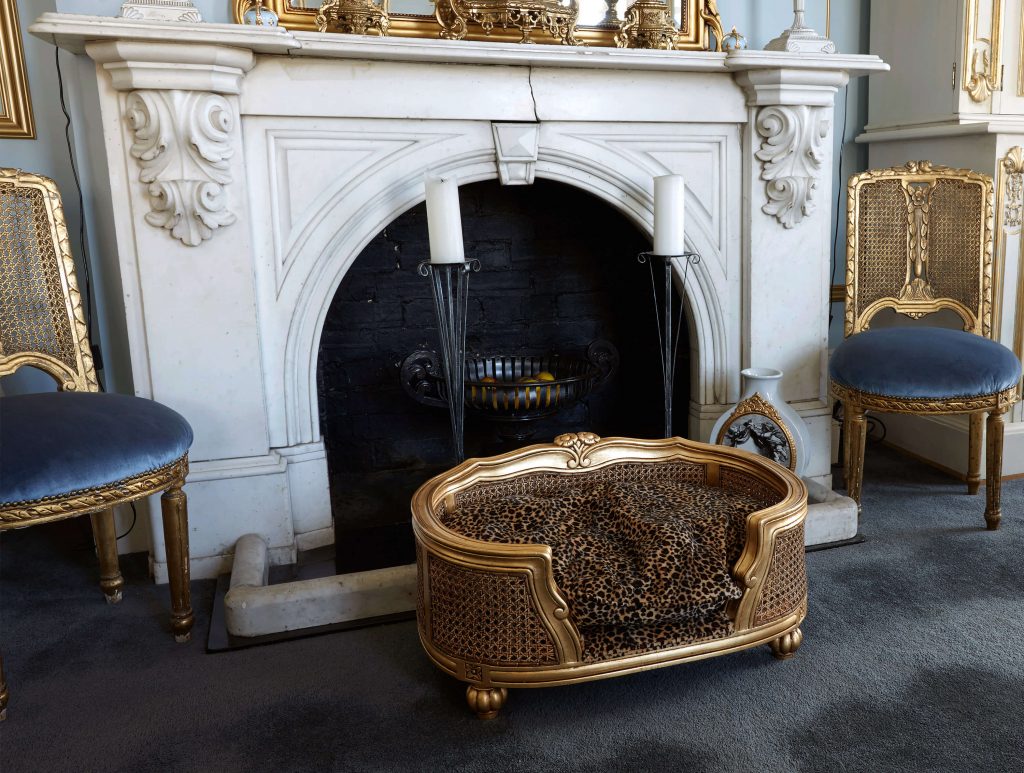 We understand luxury, the best in comfort and style. Why not extend the love to your furry friends. After all, it's a dog's life.
At Timeless Interiors, our small, dedicated design team constantly strives to become better, design more beautiful furniture and deliver the best in luxury. Why should our pets miss out? Let's challenge the everyday and produce beyond the ordinary.
Our collection of luxury pet furniture, dedicated to pampering dogs and cats, showcases brilliant statement designs. Elegant frame finishes and luxurious fabrics. These beds are proud standalone pieces of furniture that can be customised by you to compliment your home,style and décor.
Why Luxury Pet Furniture?
"I wanted to use my natural eye, skill and talent to create a piece of luxury for my family. To extend the love, comfort and enjoyment my furry loyal friends have given to me."
Mark Alexander
Utilising traditional artisan craftsmanship and manufacturing methods for unsurpassed quality and comfort. Your pet will be relaxing in the best available for comfort and style.
Our luxury pet furniture, dog and cat bedsare miniature versions of the quality furniture items we design and produce at Timeless Interiors.
Stylishly designed by us, completely customised by you.
Our luxury pet furniture has been inspired from classical European designs; French and Victorian style furniture and daybeds – the furniture and product styles we have been designing and manufacturing for the last 30 years. European quality for Australian living.
Our luxury pet furniture; beds and daybeds for cats and dogs are solid bed structures constructed of Beech and Mahogany timbers. They are built using the same construction methods we have been using for over 30 years with our furniture at Timeless Interiors.
"The same methods used for adult furniture has been entrusted for our furry friends, nothing less will do. No shortcuts have been made in manufacturing methods"Mark Alexander
Our pet beds are constructed using 2-pac resin glue and 2-pac sealer, finished in polyurethane layers and beaded rattan for strength. You can select from traditional silver or gold gilded finishes, distressed painted finishes or natural frame finishes.
Select your own unique combination and finish to suit your pet's personality as well as your home's décor and lifestyle. An extensive fabric range is available to ensure you are able to create a truly unique bed to express your love and appreciation to your beloved best friend.
Why Designer Pet Furniture?
"Design a comfortable daybed for your home and let them identify their special pet resting place"
Mark Alexander Wakeling of Timeless Interiors